Welcome to German Pharmaceuticals
German Pharmaceuticals is a quality Homeopathic & Unani Medicine Manufacturer in Bangladesh, bearing the Drug Manufacturing license No. H-038 Since 1997 , Potency Licens No. H-045 And U-192 Since 1997 from the Directorate General of Drug Administration and Licensing Authority (Drugs), Ministry of Health & Family Welfare ,Government of Bangladesh. Products of Homoeopathic Mother tincture, Dilution, Biochemic tablet , Combination Medicines, Unani Syrup, Capsule , Tablet, Powder, & Semi solid medicines
History of Homoeopathy :
Homeopathy's roots emerge from the findings, teachings and writings of German Doctor Samuel Hahnemann (1755-1843). Hahnemann graduated from medical school in 1779 and started his own medical practice. In 1790, as a result of his disillusionment with such common medical practices of the day (allopathy) such as purging, bloodletting, and the use of toxic chemicals, he gave up his own daily practice to begin working as a chemist while translating medical texts. It was when Hahnemann began working on a project to translate William Cullen's Materia Medica into German that he began his quest for a better and gentler form of treating disease using the principles of "Similars." While working on this project, he became fascinated with a species of South American tree-bark (cinchona) which was being used to treat malaria-induced fever. Hahnemann ingested the bark and discovered that it caused symptoms similar to malaria. He continued his research into "cures" and the idea of "similar suffering," and began compiling his findings. Similia similibus curentur,
History of Unani :
For ages, Unani system of medicine enjoys worldwide recognition. As the name suggests, this system was originated in Greece (Unaan) where the knowledge of almost all branches (including medicine) was at its zenith during the historic period witnessed by many genius personalities and scholars. It reached India in 12th century via Rome, Arab and Iran. Being able to generously integrate with other pathies like Ayurveda, Yoga, Naturopathy etc., it emerged as an important part of Indian System of Medicine. Hippocrates (460-377 BC), the renowned Greek philosopher & physician earned it a scientific recognition and status.
| | |
| --- | --- |
| To be a one stop shop for all your Unani & Homoeopathy related needs. Be it buying the products online or getting health consultation from our health experts. Customer delight is our foremost mission. –To be an equally beneficial platform for both, the users and the providers , | The goodness of Unani, Homoeopathy and other herbals systems of treatment should be made available to everyone. Health consultation be made as easy as never before by virtue of the online communication tools and the information pertaining to these rich ancient systems be made easily accessible. |
Country Visitor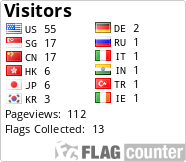 Total Visitor:
Element of Unani Product
Office Address
German Homoeo Hall
157,Showdagar Potty,Trunk Road,Feni
Phone: 0331 63308
Mobile: +88 01819 676682